David Hester sits next to his 21 year-old son, Sharieff, on a park bench in New Bedford. David has been Sharieff's sole caretaker for the last 20 years.
Sharieff has multiple diagnoses. One is Klippel-Feil syndrome, a rare birth defect that can result in fused vertebrae. Sharieff also has restrictive lung disease and pulmonary hypertension. "We have a routine every morning," says Mr. Hester. "The first thing I do is hug Sharieff and tell him how much I love him. Then I make sure his trach is clean and dry, and we say a prayer together."
Mr. Hester takes time to rub his son's hands and fingers, which can get sore and dry. "I knew I had to pay attention to [Sharieff's doctors], because I didn't ever want to hurt my son," Hester says. "Through that process, I built a relationship with Sharieff that is so beautiful that nothing at all can separate us."
"Sharieff is one of the sweetest, kindest people I've ever met," says Dr. Clement Bottino, one of Sharieff's many providers. Sharieff received both academic and attendance awards when he graduated high school and has a fan base around his home town of New Bedford.
Mr. Hester grows emotional when recalling his first years with Sharieff. "There I was with a son with so many medical issues and not enough help," he says. "I carried Sharieff on my shoulders everywhere - even onto the train and bus - and I didn't care what people thought of me. I was his mother and his father."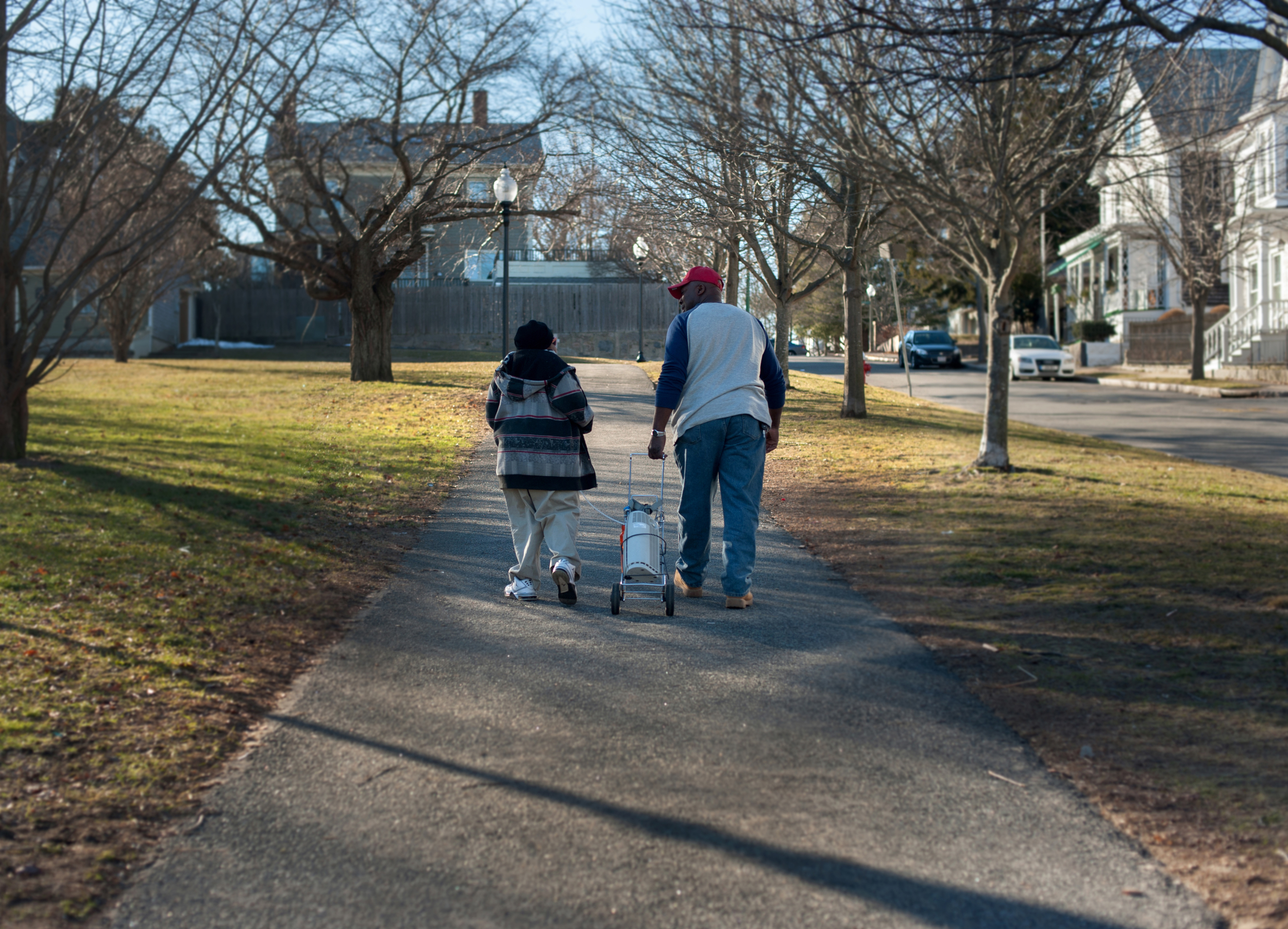 Most of Sharieff's care is now outpatient. Many who know him speak of his inspiring inner strength despite multiple complex diagnoses. "At the beginning of this journey, I thought I was taking care of Sharieff," says Mr. Hester. "But I've realized through the years that Sharieff was really taking care of me."
Read Sharieff's full story on Boston Children's Hospital's Thriving blog and on Bostonglobe.com.